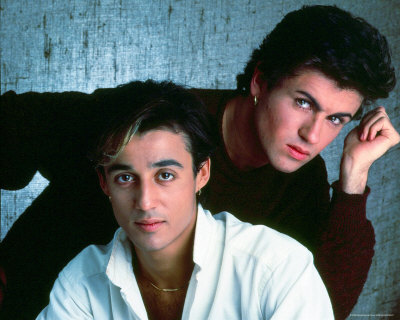 I confess: There was a time in my life that I developed an affliction known as music snobbery. In my transition from kid to young adult, my musical tastes changed. I went from being a fan of ear candy to a fan of tunes that had to actually have a little substance. My range was all over the place: country to R&B to Rock to New Wave. I loved it all, but I wasn't into settling for music that pandered or sounded like it was made to be a product rather than art. Posers or slickness were unacceptable.
Because I read articles by, and made friends with, people who felt the same way, I began to put on the self-protective armor of the music snob. I made it clear to everyone I knew that there were a lot of very popular bands which I was way too cool to listen to. That music was for kids and idiots who were too dumb to know they were being duped by singers who knew how to push emotional buttons as a way of selling music.
In large part, this attitude was centered around making myself look cool in front of other music snobs, particularly the young men on my high school track team and, later, my fellow soldiers. It just wasn't cool to like the bubble-gum junk that was coming out in those days. And in my effort to remain cool (in my own mind, anyway), I held onto to my musical snobbery for decades.

But now, I'm 46. I don't have anything left to prove, especially to other men. I have 3 kids, and wife, a job in management, and hair on my chest. I am in no danger of having to turn in my man card. So I feel safe now in admitting that some of those songs I pretended to hate, back in the day, are actually pretty good songs.
Here's my list of the best uncool songs which come to mind from the period of 1970-88. Why 1970? Being born in 1965, I wasn't musically aware when the early 70's songs came out, but they were still played on the radio years after I got old enough to listen to them. I chose 1988 as an end to this period because it was my first full year out of the Army, and I had just started college while working full time, and lost track with much of what was going on in music.
These are not the best songs of that period. They are not the cheesiest. They are the songs which come to mind when I think of songs I was formerly embarrassed by, but now embrace without shame.
Note: Songs which were cheesy but then became generally accepted, such as "YMCA" by the Village People and "Superstar" by the Carpenters, do not count. They regained their coolness without any help from me.
In no particular order:
"Careless Whisper" -- Wham!
"Could It Be Magic" and "Mandy" – Barry Manilow
"How Deep Is Your Love" – Bee Gees
"Papa Don't Preach" and "Live To Tell" – Madonna
"Nights Are Forever" – England Dan and John Ford Coley
"Keep On Lovin' You" -- REO Speedwagon
"Rhinestone Cowboy" -- Glen Campbell
"Love On The Rocks" -- Neil Diamond
"Me And You And A Dog Named Boo" – Lobo
"Killing Me Softly With His Song" - Roberta Flack
"All Out of Love" – Air Supply
"Girls Just Want To Have Fun" – Cyndi Lauper
"Do Ya Think I'm Sexy?" Rod Stewart

(Ok, I'm just kidding about that last one. It still sucks, and it will suck into eternity. )