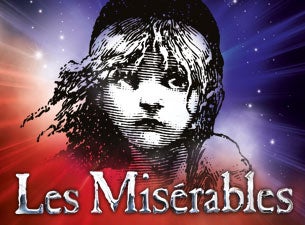 .
Les Misérables comes to us in many formats: The Victor Hugo novel, the stage production, and the various movies and TV miniseries. In 1998, I got my first exposure to the story by watching the non-musical film version starring Liam Neeson and Geoffrey Rush. I was blown away. What an amazing story. A skilled pastor could base an entire series of sermons on Les Mis.
I recently saw the new version, directed by Tom Hooper and starring Hugh Jackman, Anne Hathaway, and Russell Crowe. It was fantastic. Here are a few unorganized thoughts:
1. Many have commented on the story and talked gushingly about how it's an illustration of Grace vs. Law, with the logical conclusion that grace is superior. But let's tap the brakes and take a second look. Javert (the police Inspector) existed because society needs someone to uphold the law.
Likewise, both Law and grace are equally important components of the Gospel. God is a just God, and demands justice. If sin is committed, someone's gonna pay.
We can all watch Les Mis and talk about how God is all about grace instead of justice, but in fact, He's about both. If He isn't just, then the Gospel doesn't have meaning, because we don't need a Savior.
2. Not only does Javert represent Law and Valjean represent grace, they both actually mention those very words in their final speeches just before they die. Javert identifies himself with Law and order, and then, when Valjean is dying, he mentions the word grace.
3. A little less than a year ago, Steve Taylor, Christian musician and director of the Blue Like Jazz film, posted a
blog piece
expressing his desire to see the subgenre of "Christian" films come up with higher quality movies than recent examples such as "Fireproof" or "Facing the Giants." It occurred to me while watching Les Mis that the Sherwood folks have not come up with anything with as clear a presentation of the Gospel as Les Miserables.
4. The 2012 film included a comic-relief scene which featured a quick shot of a prostitute riding a man dressed up as Santa Claus. The motions were pretty graphic. It really bothered me, and to be honest, I felt a little like Javert in saying so. I'm still struggling with the idea of whether that's a good thing.
5. Although the acting performances were excellent across the board, Anne Hathaway took it to another level. I never choke up when watching films, but I barely kept it together watching her anguish as she sang "I Dreamed a Dream." It was heartbreaking.